Ch. Willowledge's Recon Sniper, CD
3/17/1982 - 7/1990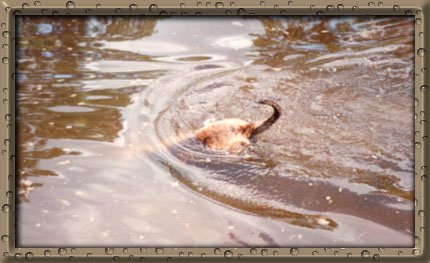 Sniper swimming under water looking for rocks



Sniper had a wonderful, sweet, very gentle disposition. He had two very strong personality traits that he has passed on to most of his offspring and grand kids (he was a "smiler" and loved to swing his great head back and forth while "talking" loudly). Sniper was the easiest dog to train that I have ever known. His descendants are known for their sweet natures and high trainability. He was owner trained and handled to his CD and Championship and worked in Schutzhund with great enthusiasm.
Sniper was a swimming fanatic and regularly swam completely under water to fetch rocks. He was gentle and tolerant of all animals and children.
Sniper died an untimely and undeserved death. He lived with my parents on the family plant nursery and fenced acreage. He was sound and healthy until the day he died. Sniper did not like loud noises, such as gunfire or fireworks. He escaped from my parents property a few days before the 4th of July, when the neighbors were setting off rockets and fireworks. Sniper traveled off the dirt roads onto the highway and was killed by a car.
He is greatly missed by all his friends and family.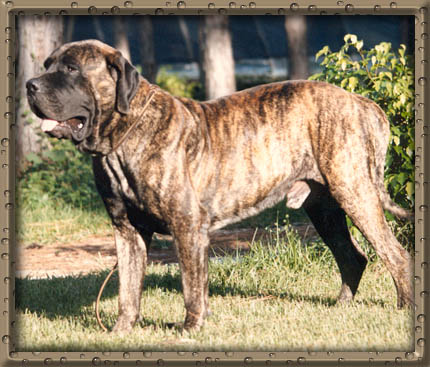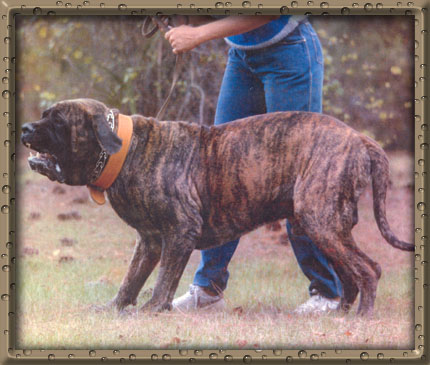 Sniper doing Schutzhund work
See Sniper's Pedigree.
(Use your "Back" button to return to this page)

More info on Sniper is available on Deb Jones' page .
(Use your "Back" button to return here)


Copyright © 1999. All rights reserved.
No photo may be reproduced without express permission
&nbsp