Having Fun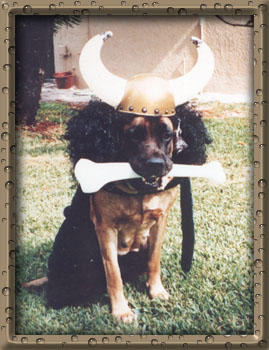 Gold Coast Polaris Carri-On, CD, CGC,TDI, WD
"Deja" the barbarian


See Deja's Pedigree.
(Use your "Back" button to return to this page)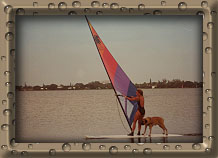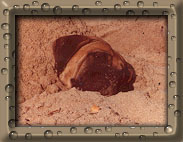 Talk windsurfing and enjoying soaking up the warmth of the sand



Gold Coasts Maori Moko, CGC,TDI
in "Carriage Dog" class at the 5Th Annual
"Treasure Coast Carriage Event" Nov 6, 1999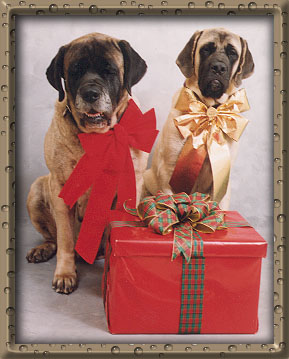 Tegwen and Damian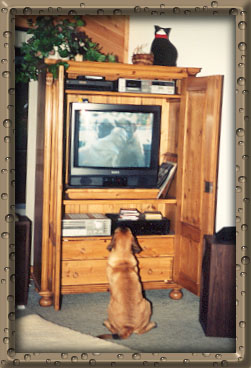 We try to limit TV time!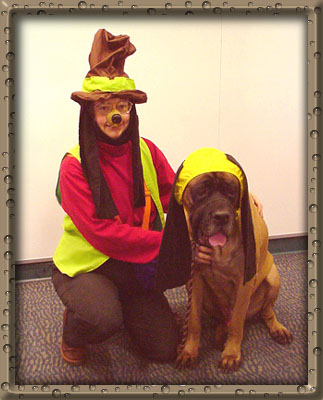 Bonnie John and Goya as Goofy & Pluto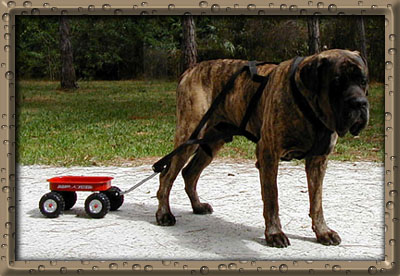 UKC CH "Gus" CD,CGC,TDI
"How to tell if you have a really BIG Mastiff."
Gus is not amused at being the brunt of my joke.
It takes lots of trips to get any work done with this wagon!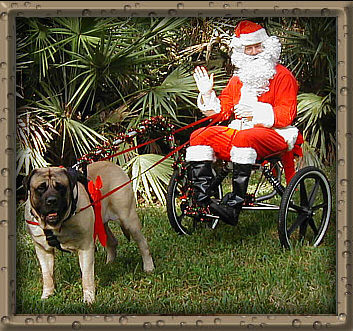 Copyright © 1999. All rights reserved.
No photo may be reproduced without express permission
&nbsp